Services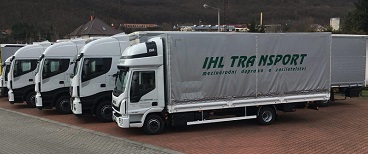 international road haulage and freight forwarding
domestic freight transport and forwarding
maritime container transport
fast transport of individual cargo by IVECO trucks
Current fleet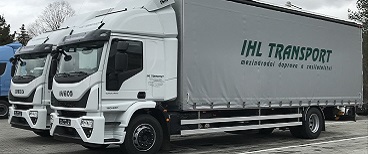 4x Iveco Daily, tarpaulin, 3.5 tons, capacity 10ewp
9x Iveco Eurocargo, tarpaulin, 7,5 tons, capacity 18ewp
2x Iveco Eurocargo, cargobox, 7.5 tons, capacity 18ewp
3x Iveco Eurocargo, hydraulic, tarpaulin, 7,5 tons, capacity 18ewp
2x Iveco, tarpaulin, 18 tons, capacity 21ewp
21x Iveco with semi trailer 13.6 m, capacity 34ewp
Why us?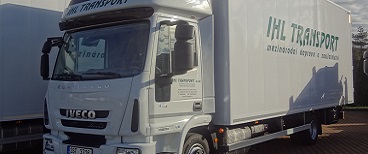 Transport controllers are providing professional services and consultancy in the field of international carriage, delivering cargo undamaged, at the right place and in time.
All trucks are monitored by GPS tracking system.
Prices are set according to actual supply and demand - no preset mileage prices.
We have liability insurance under CMR including consignment theft.
We can secure any truck type with the capacity up to 24 tons.
International and domestic transport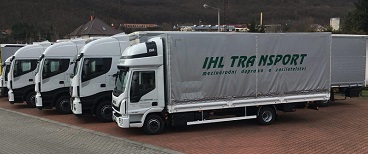 We will secure for you any type of transportation in Czech Republic and in Europe, mainly Czech Republic, Benelux, Germany and northern France. Own fleet persist of almost 40 modern EURO5 trucks undergoing regular service inspections and fulfilling all security requirements. All trucks are permanently monitored by the GPS tracking system for the best route, mileage cover and to secure exact time of delivery.
Maritime container transport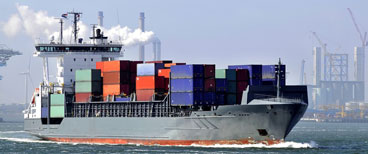 For the transport of goods between overseas destinations we can secure for you container shipping, which is an effective and efficient way of transport for your shipments. The advantage of transport in containers is security against theft of goods, regular lines of container ships, a wide range of transport routes allowing quick delivery of goods from port to port and lower cost compared with other types of transportation.
Collection service of general cargo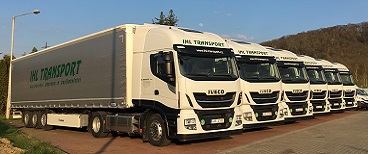 Parcel delivery represents an effective solution for transporting small or light shipments. Our parcel delivery maintains sophisticated system, based on a flexible combination of regular collection lines and direct loads into trucks. The main advantages are short transport time and good price. Parcel delivery network includes major European destinations.